Tailored Bookkeeping & Accounting
Packages & Pricing
Why Hanneke?
Hanneke is the proud owner and founder of Digits, a bespoke practice providing tailored bookkeeping and accounting services to creative professionals.
Digits was born out of founder Hanneke Barlow's desire to merge her love for numbers with an intrinsic need to operate creatively.
As a closet creative herself, Hanneke noticed the power of creative mediums to make an otherwise mundane subject somewhat more approachable.
Digits' vision is to turn your bookkeeping & accounting chores into a beautiful and meaningful experience that speaks your language. We want to inspire you to focus on your finances and support you in cultivating your craft.
We pull out all the stops to make this rather boring subject a stimulating and creative one that will leave you inspired – ready to master your finances and get your business blooming.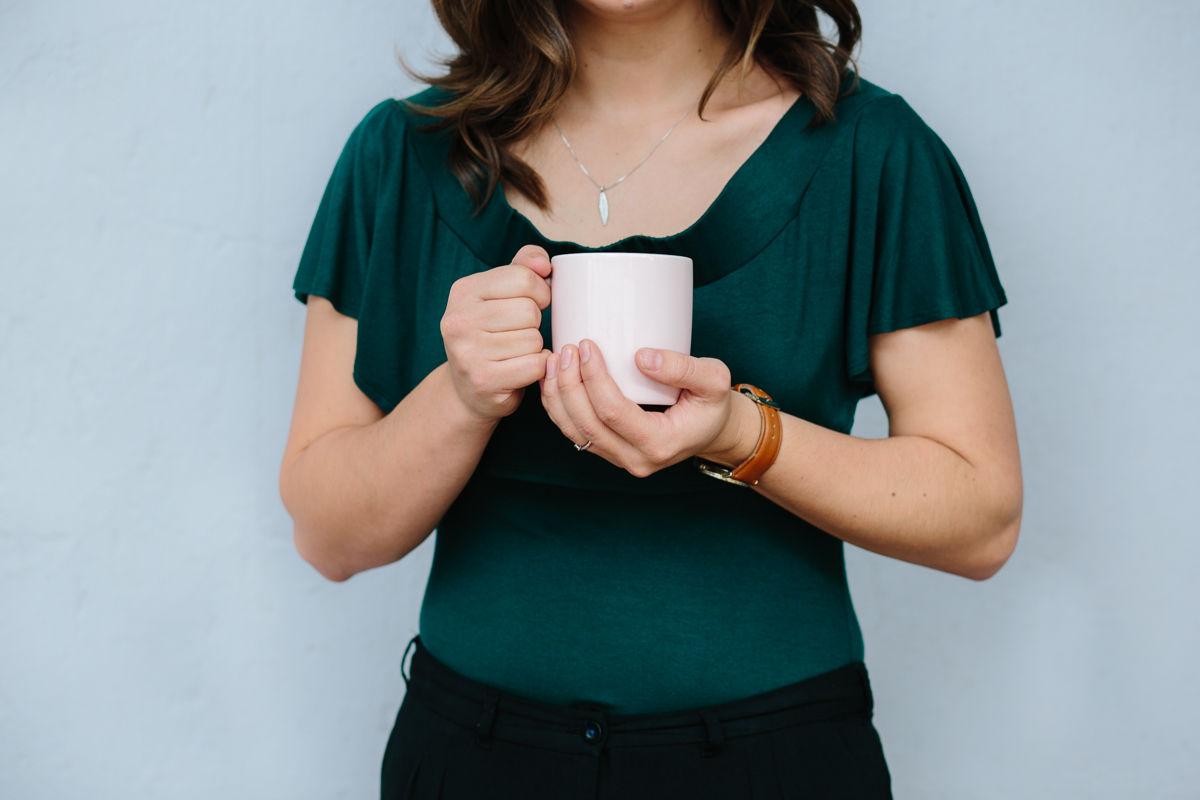 Welcome, you've found the right nook!
In our endeavour to tackle the common fears of creatives head on, we ensure that you know exactly what is expected of you, and will teach you how to produce the necessary output required to comply with the rules of tax law.
BOOKKEEPING STARTER
CREATIVE ENTREPRENEURS
You handle your client invoices, quotes & payment follow up processes
We reconcile 20 bank transactions per month on a quarterly basis
Quarterly update of your entire accounting profile and reconciling of all your accounts
Quarterly financial performance report
Basic financial statements annually
30 minutes email or telephone support quarterly
BOOKKEEPING CLASSIC
CREATIVE ENTREPRENEURS
You handle your client invoices, quotes & payment follow up processes
We enter up to 5 supplier bills per month
We reconcile 20 bank transactions per month
Monthly update of your entire accounting profile and reconciling of all your accounts limited to the number of transactions mentioned
Monthly financial performance report
Basic financial statements annually
30 minutes email or telephone support monthly
BOOKKEEPING PREMIUM
CREATIVE ENTREPRENEURS
Send up to 5 client invoices on your behalf, once per month
Enter up to 5 supplier bills per month, once a month
Reconciliation of 20 bank transactions for the month, once a month
Monthly financial performance report
Basic financial statements annually
* Upgrade to accounting for VAT at an additional fee of $100 per month
Financial assistance & guidance charged at $100 per hour
Bank transactions in addition to mentioned limits charged in heaps of 10's costing $100 per additional set
Additional client invoices or supplier bills charged in sets of 5 at $80 per set
Managing of your accounts@ email account per hour charged at $100
Additional email and telephone support charged at $25 per 15 minute increment
New Client On-Boarding Fee $100
Processing and reconciliation of all bank account transactions $100 per every 10 transactions
Client invoices or supplier bills charged in sets of 5 at $80 per set
Meetings charged for at $100 per hour
ONCE OFF BOOKKEEPING AUDIT
If you've been juggling the bookkeeping hat without professional guidance this is a great place to start
The Bookkeeping Audit involves:
An offline, full day, in-depth analysis of your existing bookkeeping setup;
A comprehensive report pointing out areas to fix, amendments to make and general guidance to get your bookkeeping blooming;
Tweaking your setup to account for your specific revenue streams, transforming expenses to be representative of your specific profile;
One hour walk through of your entire profile, answering every question you have to ensure you're setup for ultimate success;
Advise on what you are missing out on, how to take full advantage of tax deductible expenses and not miss a thing

ONCE OFF Q&A CALL
Feeling out of your depth and need some real time answers to all of your bookkeeping questions?
Book an hour long Q&A call and let me put a decade's worth of experience to use answering every question you could possibly have.
Is the vocabulary taxing?
Bookkeeping
The activity of recording business income and expenses with the purpose of arriving at a fancy thing called a profit.
Why do we need to know what our profit is? Well that is the number the tax man needs to take their cut called tax.
(Hold your breath) bookkeeping also involves accounting for assets, writing off depreciation and accurately reflecting equity and liabilities (that's where I come in).
Bank Account Transactions
Everything that happens in your business bank account (yes, you should have a business bank account and move away from your personal account if you haven't done so already) must now be accounted for.
The money received from clients gets matched to the invoices you issued to them.
The money you paid to suppliers gets matched against the bills you loaded for purchases you've made.
All other transactions that went out your bank account gets reconciled to their respective categories (called ledger accounts) for instance bank charges and interest received.
This is done by connecting your bank to your accounting platform which pulls your bank transactions in automatically, ready to be reconciled. Or it means manually converting your bank statement to a format that can be uploaded to your platform should you wish not to connect your bank account directly.
Client Quotes
A quote is the document you send your client with your proposed fees and estimations of all the prices involved in providing them with a service.
A quote can then be accepted or declined by a client.
The potential revenue within your quote does not affect your financials yet, meaning it is not recorded as income until such time as it is accepted and converted into an invoice, then only it is officially revenue in your business's books.
Bank Reconciliation
Once all your bank account's transactions have been categorised, we compare your actual bank balance to that of what is shown in your accounting platform to ensure they match.
If they match it serves as confirmation that you have not missed a transaction or accounted for anything more than once.
If it does not match that means there is a mistake somewhere and each transaction since your bank account last matched, is scrutinised to find the error.
Client Invoices
Once a quote has been accepted by a client, it needs to be converted to an invoice. An invoice is a final reflection of what your client owes you for the agreed upon product or service.
Accepted quotes must always be converted to an invoice, this is the only way that the revenue is officially accounted for in your books.
Be sure to file all the invoices you send to clients in a space where you can access it at all times, think Google Drive or Dropbox.
Update & Reconciling of your Accounts
This relates to everything that has been mentioned, creating customer invoices in your platform if you are doing them manually somewhere else; bringing in your supplier invoices; importing and reconciling your bank account; doing a bank reconciliation; running depreciation on all of your assets; providing for expenses that have accrued but not yet paid and any other month end or year end close off journals.
Supplier Invoices
When you purchase anything for your business, the person or business you purchased something from must give you their invoice.
This invoice can then be loaded onto your accounting platform where you record what the purchase was for.
Modern accounting platforms allow you to also upload this invoice that you received from your supplier to ensure you have an easy way of accessing it should you ever need to refer back to it. Be sure to also save a copy in a folder that you own should you ever decide to close down your online accounting platform.
Financial Performance Report
This is a look at all the reports once all the processing within your platform is completed.
We look at your income statement (or otherwise known as profit and loss) to see what income and expenses you've had as well as what profit you've made and based on that how much you should be saving for tax.
We look at your balance sheet to have an overall look at the value of your assets (equipment, properties, motor vehicles and other assets). Also the value of your liabilities (moneys owed to third parties) and lastly at the value of your equity which in an entrepreneur's life usually refers to the accumulated profits of the business less the money you've drawn out for yourself.
Financial Statements
This is a profit and loss as well as balance sheet which is finalised annually.
VAT
VAT is a tax that you are not automatically registered for. Once you've reached the requirements to register for VAT, processing of your accounts are a little more complicated in that the percentage VAT charged to clients as well as VAT paid to suppliers must be reconciled to pay over the balance to the authorities.
Tax
Tax depends heavily on the country where you are paying tax.
Your tax accountant will discuss your tax profile with you personally.
Payroll
This is a formal method of paying yourself a salary which is then an official expense in your business, lowering your profits.
The alternative is drawing money from your business through the balance sheet, an account called owners drawings, and paying tax on that at different intervals.
Best to discuss this with your tax accountant as each person's situation is unique.
We pull out all the stops to make this rather boring subject a stimulating and creative one that will leave you inspired – ready to master your finances and get your business blooming
Monthly, comprehensive packages:
Invoice & Payment
You will be quoted based on your specific requirements, and once accepted, your quote will be converted to an invoice which you will receive monthly in advance and payment will happen via an automatic subscription in on the 1st of every month.
Bookkeeping tasks
Once a specific period has come to a close, expect an email from me requesting you to upload your bank statement, customer invoices and any other related documents. I need this in order to do the processing and reconciliation of your accounts. This information is due within a week of requesting it. A clarity call will follow to discuss the transactions you have submitted to ensure we're on exactly the same page before rounding off your accounts for the period. 30 days is spent finalising every client's accounts after which you receive your financial update report.
Client portal
You will receive an email giving you access to your client portal on Dubsado. Have a look around when you have a chance, everything I send you will be stored there if you need to gain quick access to any of the forms or information I have requested from you. Have a look at the jobs listed in there, it serves as a guide to what work will go into your tailored tax and accounting package during the financial year.

Financial statements
Then once the financial year has closed I will finalise your financial statements which I will discuss with you in an additional meeting.
You'll notice these packages are all related to bookkeeping.
From here you hand your books to a tax accountant to file your tax returns in the US, Australia or wherever you are from.
Bookkeeping is a universal language which makes such an arrangement possible. Tax is a field of expertise that a tax accountant from your city is best equipped to manage as it can vary as much as from one state to another.
Have a backlog of work in need of catching up?
No problem, this is where most entrepreneur's are at when they contact us.
Once we've connected you would need to send your backlog bank and credit card statements relating to your business as well as a schedule of all your client invoices to date. We will get the transactions up to date in bulk.
If you've signed up for a monthly package going forward, substantial discount is given to reduce the accounting fees for the backlog work. Deep breath, starting somewhere is where everyone starts!
Get in touch to schedule a free call to discuss your specific requirements
Thank you for placing your trust in me! I take great pride in the clients I serve and will do everything I can to exceed your expectations.
Let's get this party started!
Don't be a number on a big firm's list. Join the world of tailored tax and accounting designed for creatives, there's nothing quite like it out there!
Kind words from the creatives' mouths:
Hanneke exceeded expectations, tackling my business needs in a very tight time frame. I can honestly say that the money spent on Digits accounting was WELL worth it, as a small business owner every cent counts, I could never have sorted out my accounting, financial reports and tax without her! I highly recommend Hanneke.
Our Team
The Digits that you know and love has unraveled into a striking team of professionals.
We have combined the efforts of seasoned professionals to bring you a state of the art experience.

Hanneke Barlow
Founder & CEO
Johan Barlow
Chief Operating Officer
Jenni Petersen
Office Manager